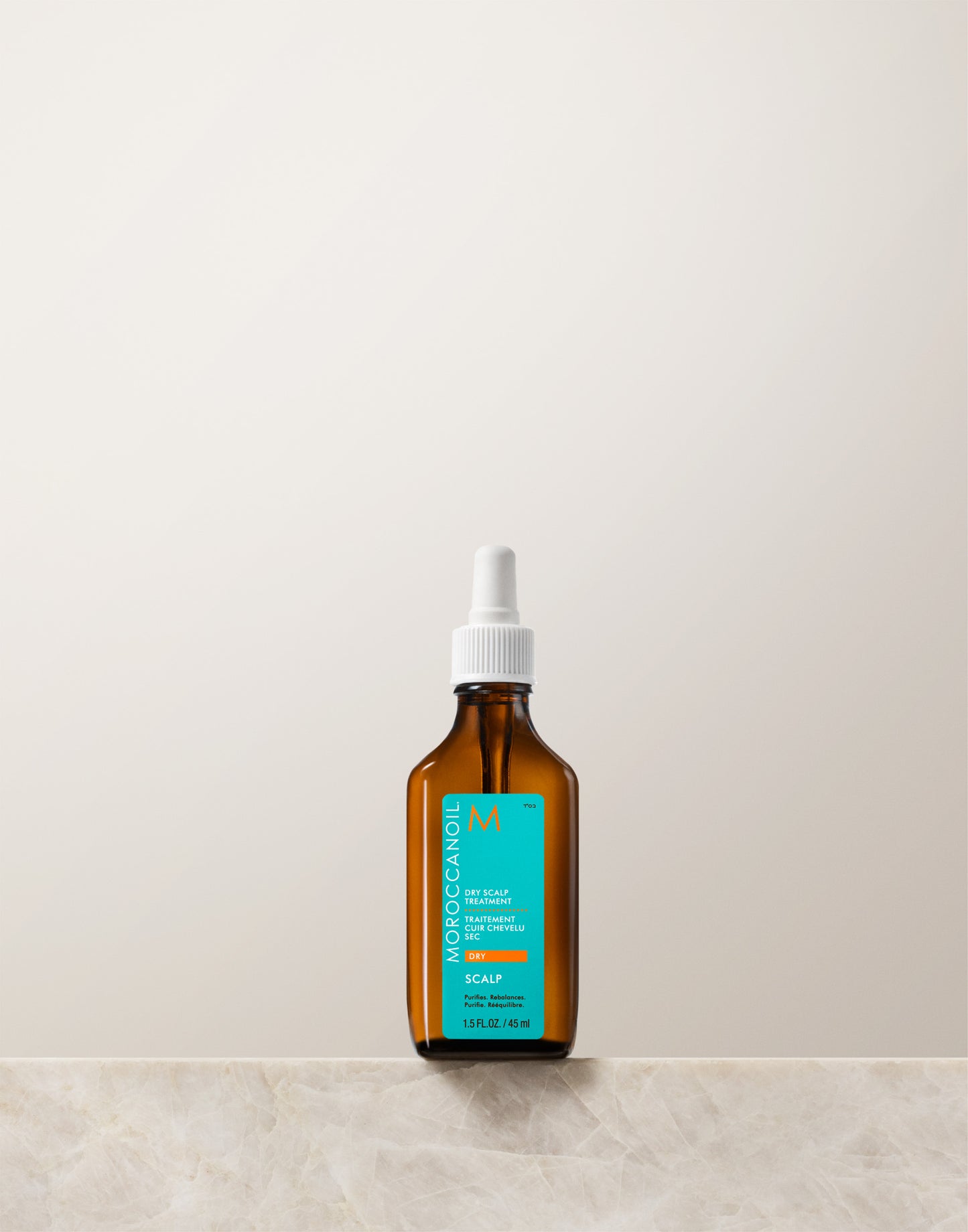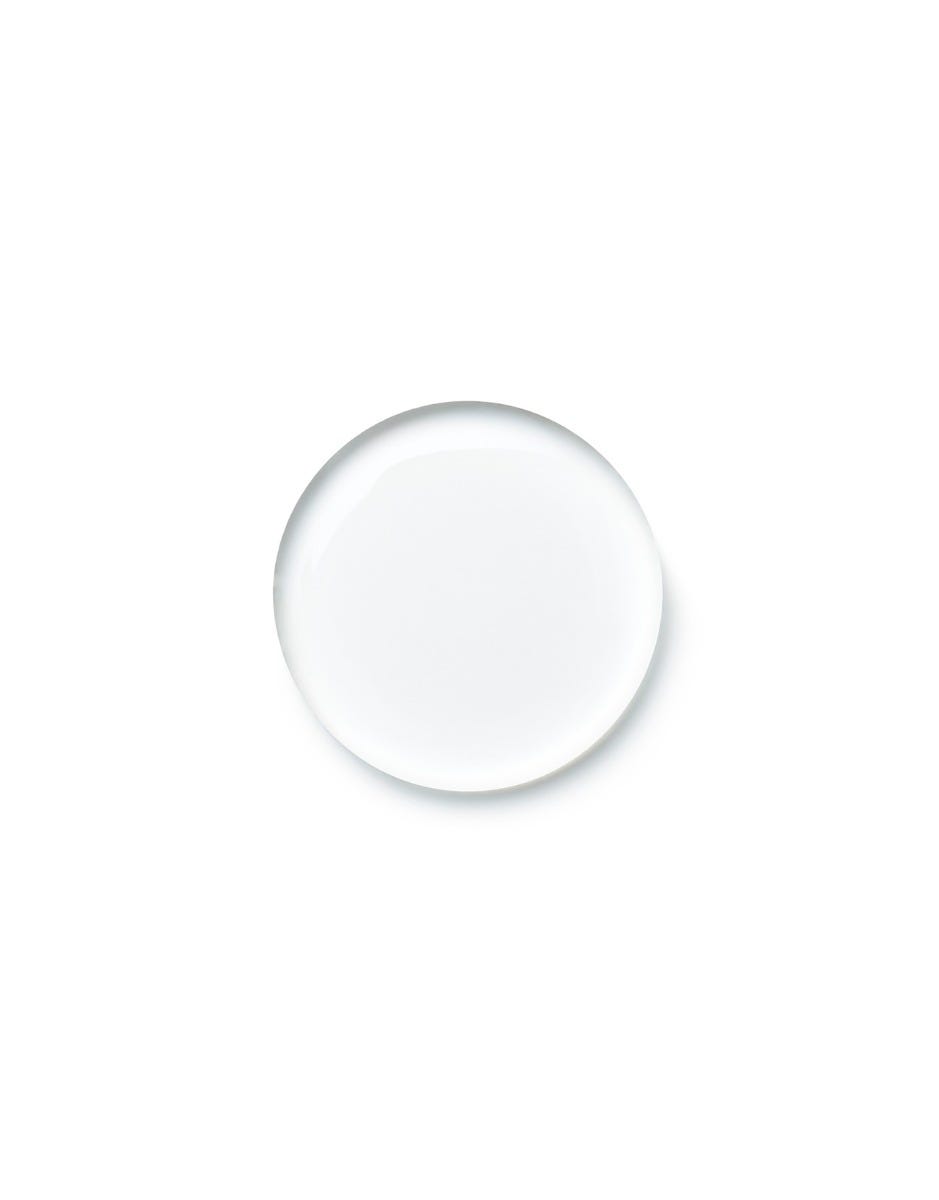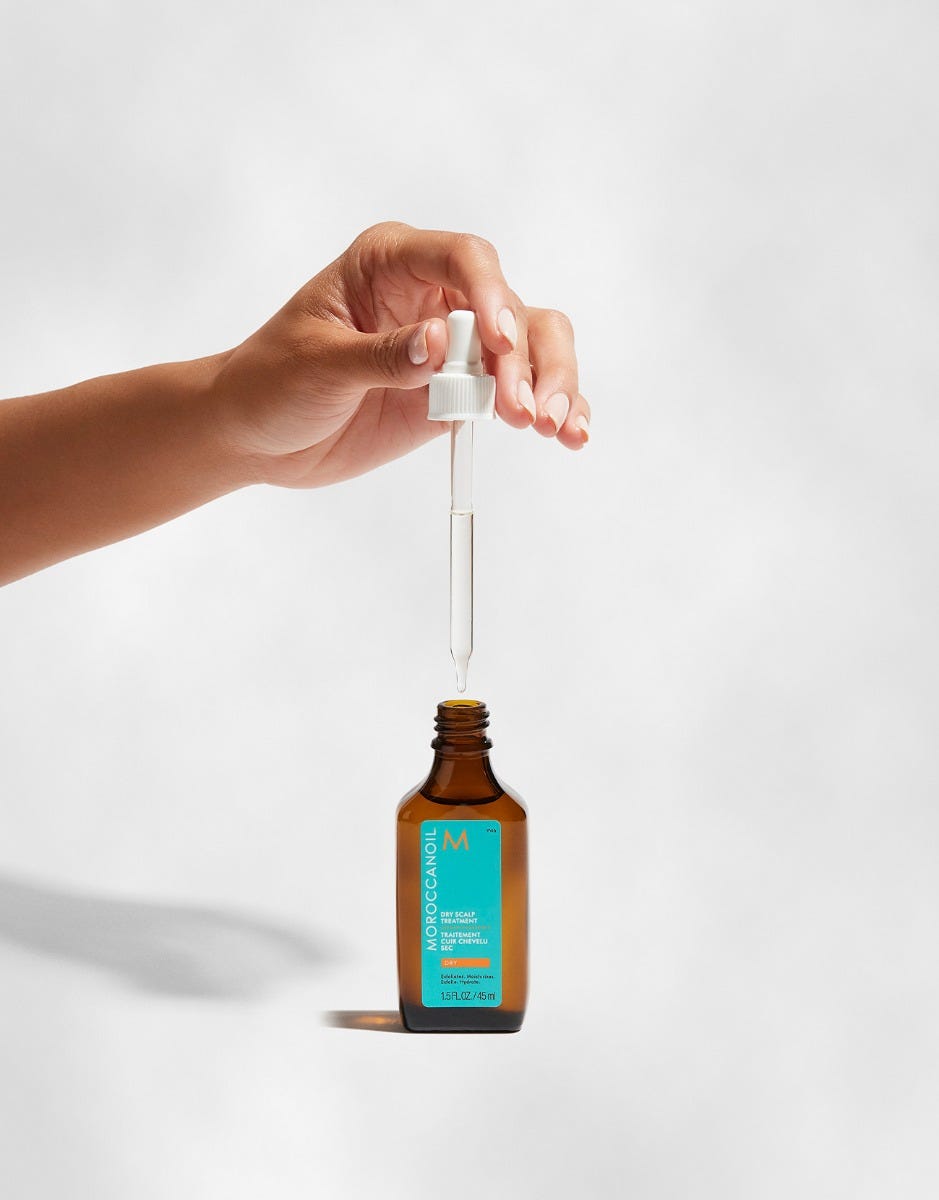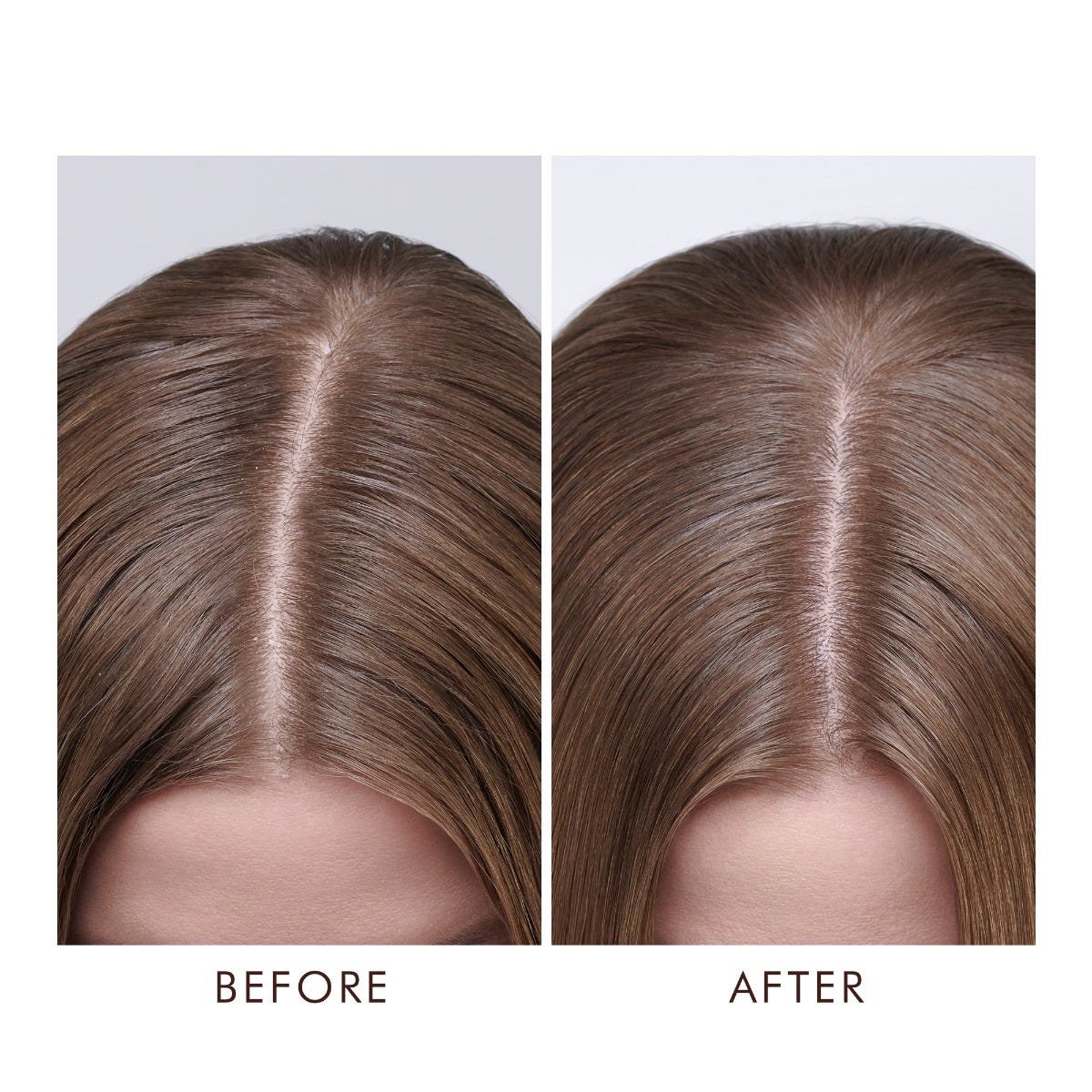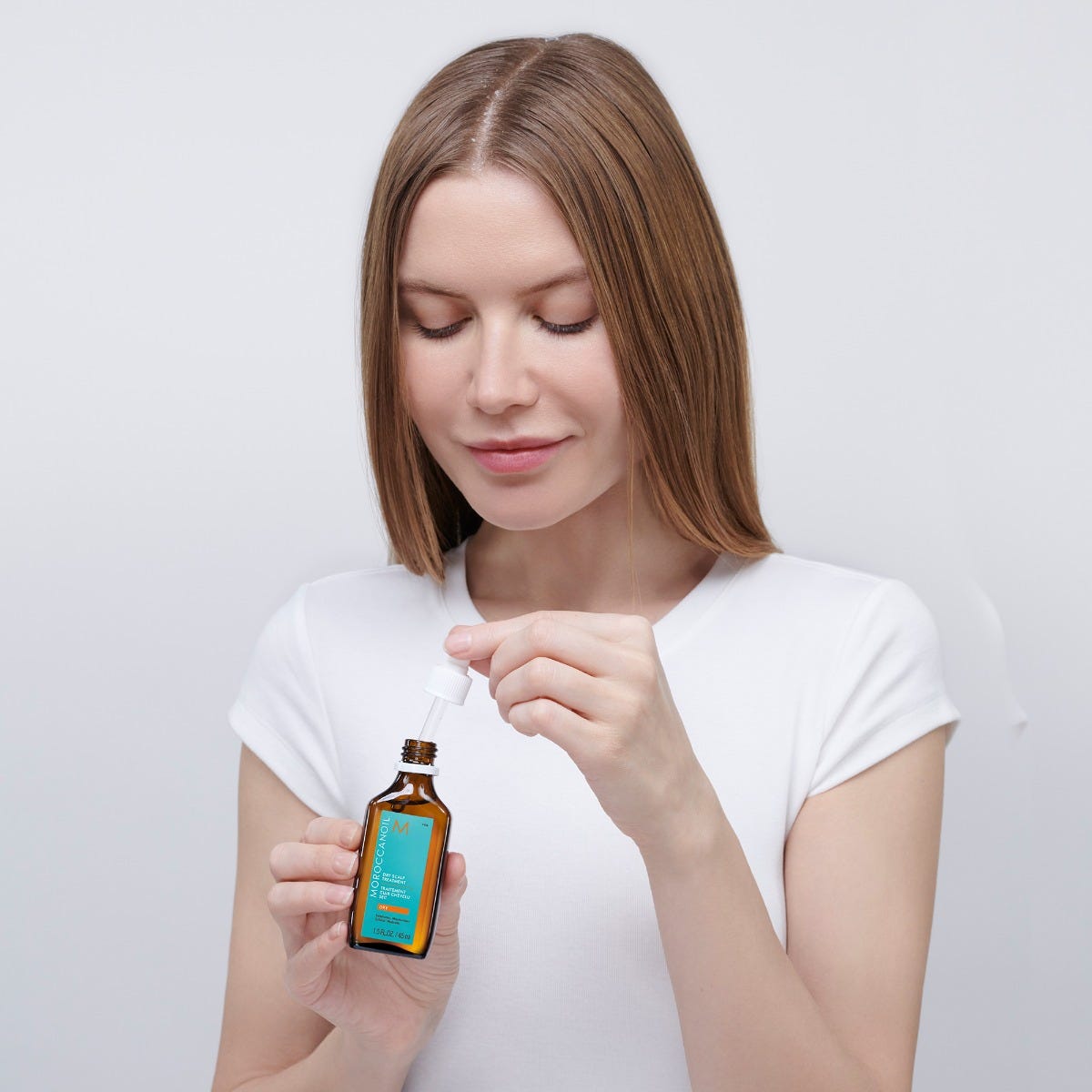 For dry, flaky scalps
A pre-shampoo treatment to soothe dry, flaky, or itchy scalps. Formulated with argan oil to nourish and salicylic acid to exfoliate.
Dry Scalp Treatment
For dry, flaky scalps
Details

Soothe, moisturize, and exfoliate a dry scalp with Dry Scalp Treatment. This five-minute pre-cleansing treatment is infused with a powerful blend of natural ingredients and essential oils to provide instant relief for dry, flaky, or itchy scalps.* It is formulated with salicylic acid to assist in preventing flakiness, geranium oil to soothe, argan oil to nourish, and Vitamin E to help revitalize and repair damaged hair. Together, they help protect the scalp from future outbreaks and imbalances and moisturize to help maintain the look and feel of a healthy scalp, resulting in fuller, shinier hair. Features a natural aroma with a deeply relaxing lavender and geranium blend.

 

In a consumer perception study conducted on 50 respondents, after just 2 weeks:

96% said the scalp felt soothed

94% said the feeling of scalp itchiness was reduced

94% said their scalp felt moisturized

94% said overall scalp health felt improved

90% said the formula cleansed scalp of loose flakes

 

*Based on immediate results of consumer study.
Ingredients

Reverted to 01 from 02 -- 1-26-23
CAPRYLIC/CAPRIC TRIGLYCERIDE, ARGANIA SPINOSA (ARGAN) KERNEL OIL, TRIETHYLHEXANOIN, DICAPRYLYL CARBONATE, BRASSICA CAMPESTRIS STEROLS, CETEARYL ALCOHOL, SALICYLIC ACID, LAVANDULA HYBRIDA OIL, PELARGONIUM GRAVEOLENS OIL, TOCOPHERYL ACETATE, TOCOPHEROL, LINALOOL, CITRONELLOL, GERANIOL. MODST01
How to use

Shake well. Part hair into sections, apply 3-6 drops in each section, and massage gently into scalp. Leave on for 5-10 minutes. Comb through and rinse. Wash and condition hair.
Key Ingredients
ARGAN OIL

Extremely rich in tocopherols (Vitamin E), essential fatty acids, and antioxidants, this natural oil helps to nourish.

SALICYLIC ACID

Known to gently exfoliate, prevent buildup, and help to reduce dry flakes on the scalp.

GERANIUM OIL

Known to soothe the scalp and help manage dryness. Leaves hair with a radiant and healthy-looking glow.
FAQ
How can someone assess the condition of a scalp?

There are four main conditions that typically affect the scalp: Dry/flaky scalp, oily scalp, dandruff, and combination scalp. It is extremely important to diagnose the scalp before determining which Moroccanoil Scalp Treatment to use. To diagnose the scalp, it is recommended that one assesses four different components of the scalp.

1. CHECKING THE TIGHTNESS OF THE SCALP: To determine the tightness of the scalp: gently pinch the skin of the scalp with thumb and forefinger. A loose, easy-to-pinch scalp indicates good circulation. A solid, tense scalp indicates poor circulation.

2. CHECKING SEBACEOUS GLANDS: Use a comb to section off the hair. Move a fingertip over the scalp and feel whether there is little, a lot or no sebum (oily secretion of the sebaceous glands) on the scalp. Counter-check over the face, as facial skin and scalp are often similar.

3. CHECKING FOR DANDRUFF: Make several partings on the scalp. Look for oily dandruff or dry dandruff. Dandruff should not be confused with a dry scalp or dry scalp flakes. Dandruff will often cause itchiness, redness and sensitivity of the scalp.

4. CHECKING FOR DRYNESS & FLAKES: Look for dry patches and powdery flakes on the scalp. A dry scalp can be compared to scaly skin—similar to that of dry skin on the face.
How do I know which Moroccanoil Scalp Treatment to use?

After assessing the scalp, one can determine which Scalp Treatment is best to use.

For a scalp with high sebum production and/or medical dandruff, use Oily Scalp Treatment. Its concentrated formula helps correct imbalance and soothe inflammation in hair follicles, which manage oil production.

For a dry, tight scalp with/without powdery flakes, use Dry Scalp Treatment. Its lightweight but concentrated formula relieves dryness, irritation and itchiness.

For a normal or combination scalp, use Dry Scalp Treatment, which improves circulation in the scalp. It is formulated with lavender and geranium oils to soothe and relieve irritation.