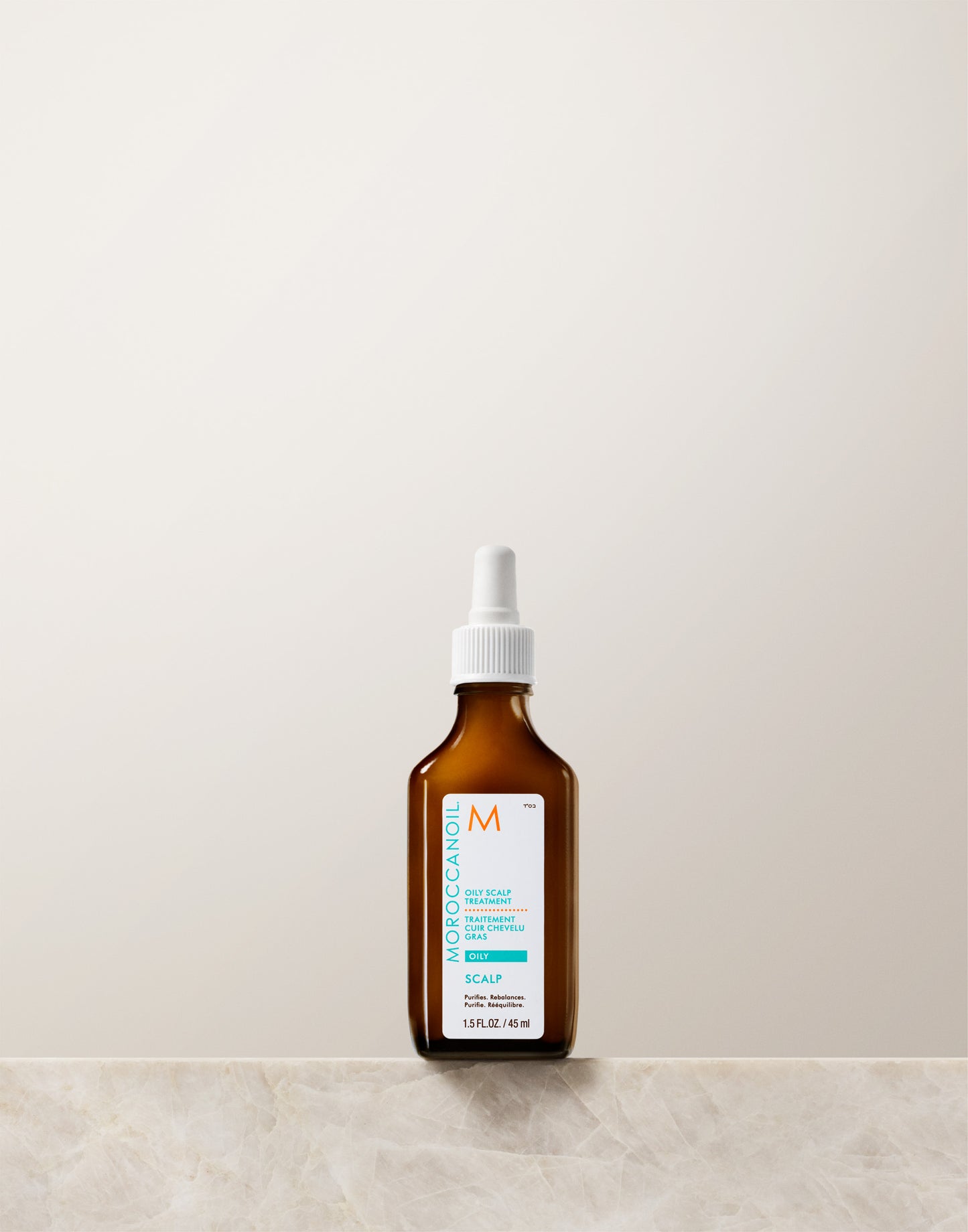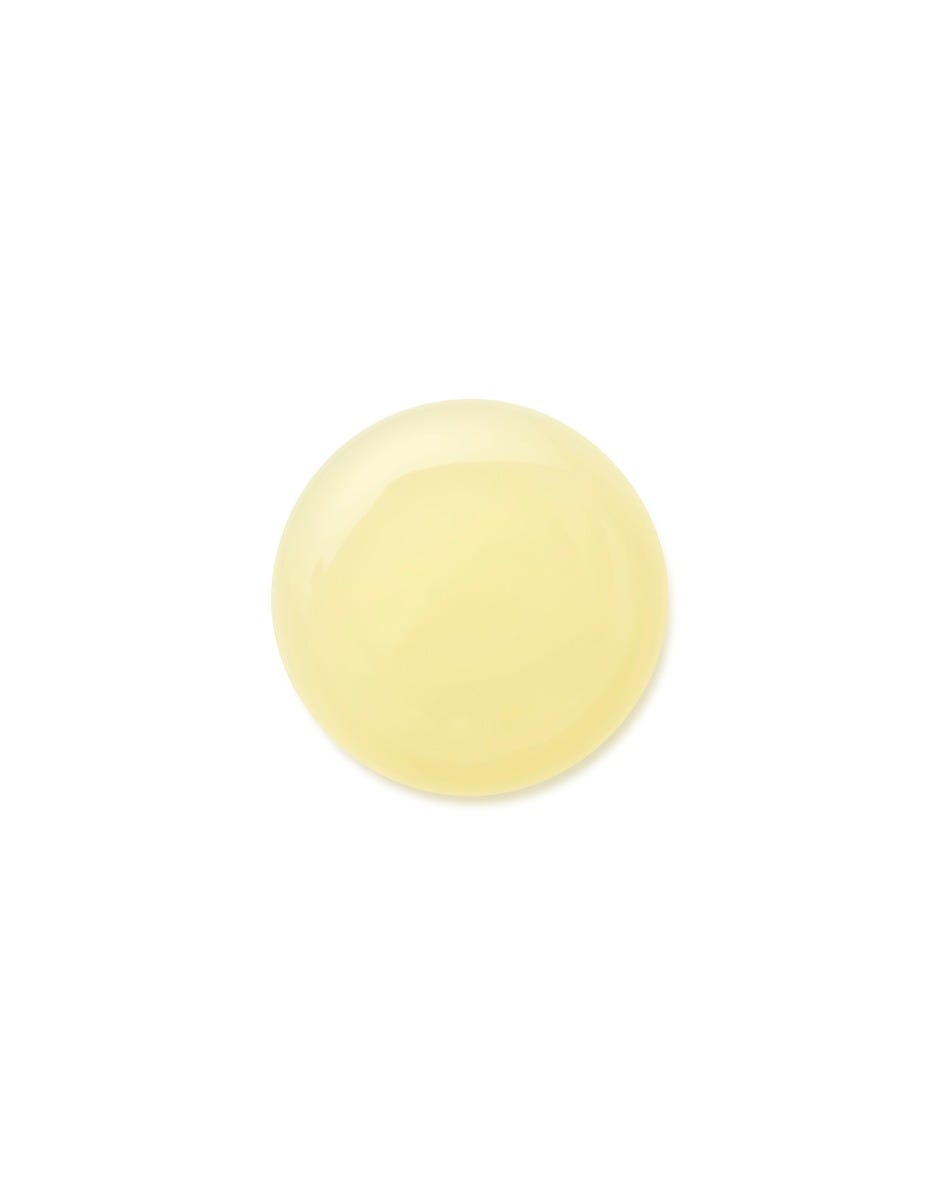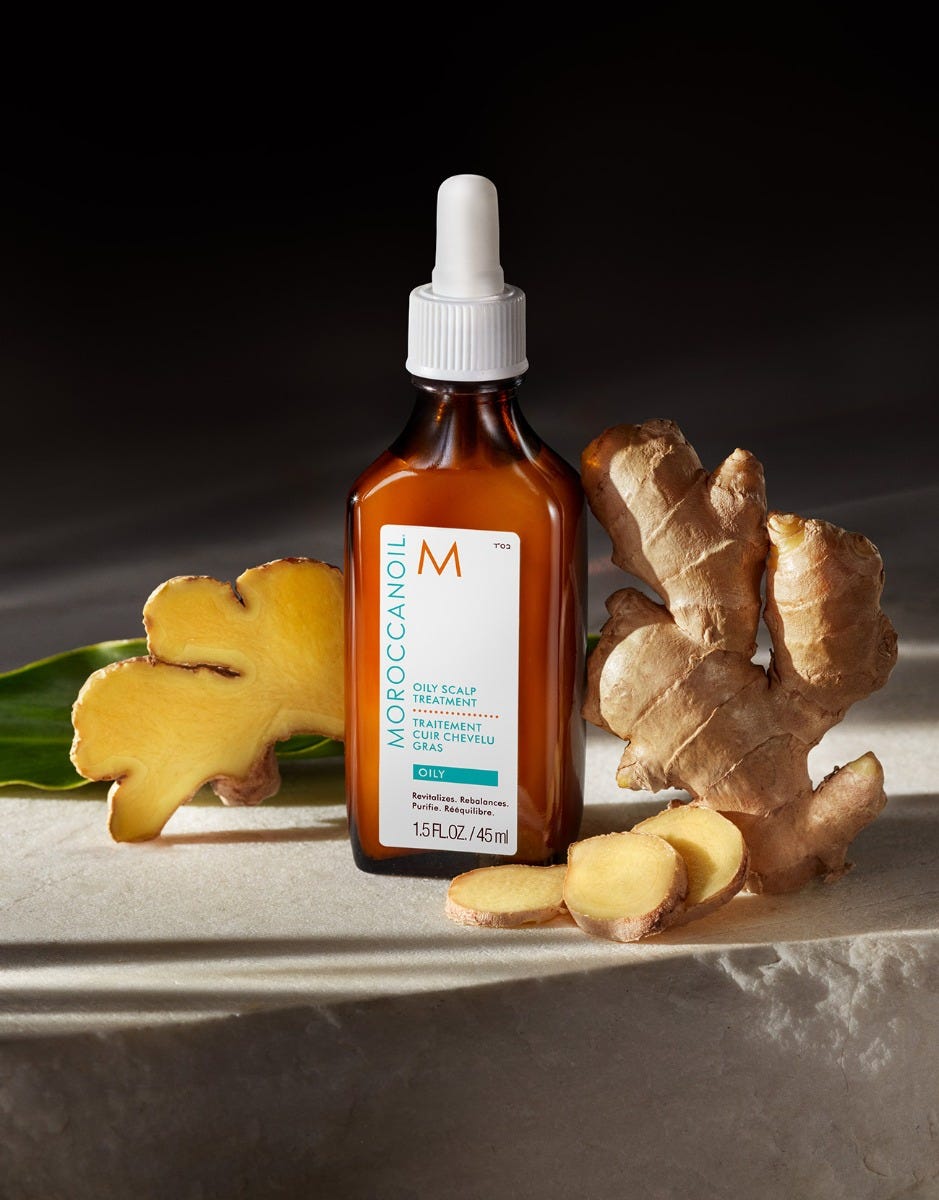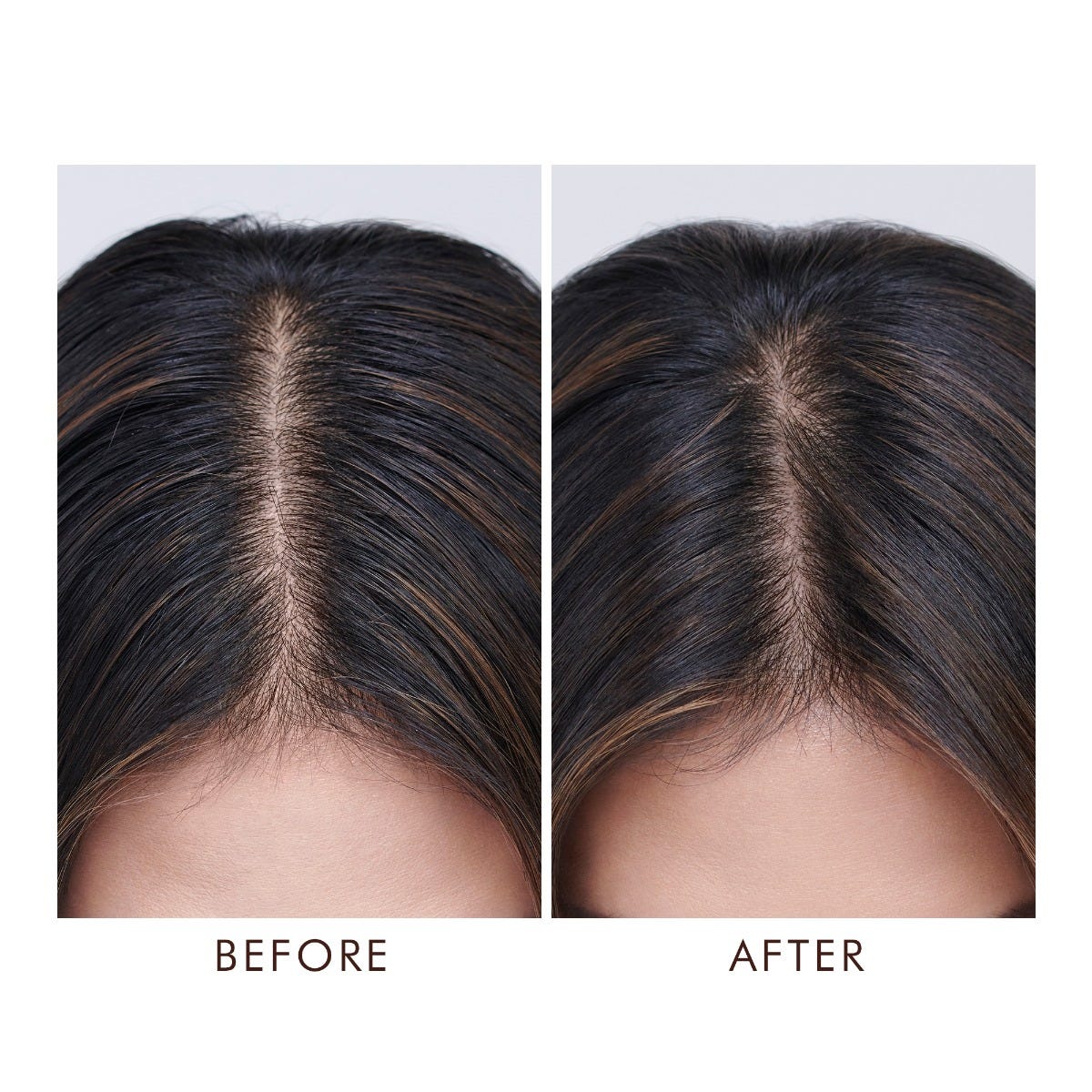 For oily, imbalanced scalps
A pre-shampoo treatment to help purify and rebalance oily scalps. Formulated with a biotin peptide complex to help promote scalp stimulation.
Oily Scalp Treatment
For oily, imbalanced scalps
Details

Purify, revitalize, and rebalance an oily scalp with Oily Scalp Treatment. This five-minute pre-cleansing treatment is infused with a powerful blend of natural ingredients and essential oils, including ginger root, lavender, and argan oil to purify and detoxify impurities, plus biotin peptides to help promote scalp stimulation. It helps to control scalp oils, sweat, and buildup and protect against future outbreaks and imbalances, leaving hair balanced, healthy-looking, and lustrous. Features a natural aroma with a deeply relaxing ginger root and lavender blend.

 

In a consumer perception study conducted on 50 respondents, after just 2 weeks:

96% said hair was less weighed down by grease, oils, and residue

94% said scalp felt less oily

92% said scalp comfort was enhanced over time

90% said scalp felt deeply cleansed

88% said scalp felt revitalized
Ingredients

AQUA/WATER/EAU, PROPANEDIOL, ARGAN OIL POLYGLYCERYL-6 ESTERS, C12-15 PARETH-12, BUTYLENE GLYCOL, ARGANIA SPINOSA (ARGAN) KERNEL OIL, LAVANDULA HYBRIDA OIL, ZINGIBER OFFICINALE ROOT OIL, APIGENIN, OLEANOLIC ACID, BIOTINOYL TRIPEPTIDE-1, SODIUM COCOYL HYDROLYZED WHEAT PROTEIN, XANTHAN GUM, PPG-26-BUTETH-26, PROPYLENE GLYCOL, PEG-40 HYDROGENATED CASTOR OIL, CITRIC ACID, SODIUM CHLORIDE, COCONUT ACID, HYDROLYZED WHEAT PROTEIN, CHLORPHENESIN, IMIDAZOLIDINYL UREA, CI 19140 (YELLOW 5), CI 16035 (RED 40), LINALOOL.
How to use

Shake well. Part hair into sections, apply 3-6 drops in each section, and massage gently into scalp. Leave on for 5-10 minutes. Comb through and rinse. Wash and condition hair.
Key Ingredients
ARGAN OIL

Extremely rich in tocopherols (Vitamin E), essential fatty acids, and antioxidants, this natural oil helps to nourish.

GINGER ROOT OIL

Derived from the root of the ginger plant, native to China and India. Traditionally used for its natural soothing properties, ginger root oil helps stimulate the scalp and regulate oil production.

BIOTIN PEPTIDE COMPLEX

Known to have positive effects on hair follicles, helping to promote scalp stimulation. Helps to revive and rejuvenate a dull scalp.
FAQ
What are common indicators of an oily scalp?

A healthy scalp produces approximately 1.2–1.5 grams of sebum per day, roughly a pea-sized amount. An oily scalp occurs when the sebaceous glands overproduce oil. This can impact the scalp microbiome and health, as well as the condition of the hair due to the potential for more frequent shampooing and subsequent styling. When the oil hardens, it can obstruct the opening of the hair follicle and cause inflammation, itching, and scaling.

Moroccanoil Oily Scalp Treatment is specially formulated to address an oily scalp while providing a soothing aromatic experience. For any serious or persistent scalp conditions, we recommend that clients seek advice from a medical professional.
How can someone assess the condition of a scalp?

There are four main conditions that typically affect the scalp: Dry/flaky scalp, oily scalp, dandruff, and combination scalp. It is extremely important to diagnose the scalp before determining which Moroccanoil Scalp Treatment to use. To diagnose the scalp, it is recommended that one assesses four different components of the scalp.

1. CHECKING THE TIGHTNESS OF THE SCALP: To determine the tightness of the scalp: gently pinch the skin of the scalp with thumb and forefinger. A loose, easy-to-pinch scalp indicates good circulation. A solid, tense scalp indicates poor circulation.

2. CHECKING SEBACEOUS GLANDS: Use a comb to section off the hair. Move a fingertip over the scalp and feel whether there is little, a lot or no sebum (oily secretion of the sebaceous glands) on the scalp. Counter-check over the face, as facial skin and scalp are often similar.

3. CHECKING FOR DANDRUFF: Make several partings on the scalp. Look for oily dandruff or dry dandruff. Dandruff should not be confused with a dry scalp or dry scalp flakes. Dandruff will often cause itchiness, redness and sensitivity of the scalp.

4. CHECKING FOR DRYNESS & FLAKES: Look for dry patches and powdery flakes on the scalp. A dry scalp can be compared to scaly skin—similar to that of dry skin on the face.
How do I know which Moroccanoil Scalp Treatment to use?

After assessing the scalp, one can determine which Scalp Treatment is best to use.

For a scalp with high sebum production and/or medical dandruff, use Oily Scalp Treatment. Its concentrated formula helps correct imbalance and soothe inflammation in hair follicles, which manage oil production.

For a dry, tight scalp with/without powdery flakes, use Dry Scalp Treatment. Its lightweight but concentrated formula relieves dryness, irritation and itchiness.

For a normal or combination scalp, use Dry Scalp Treatment, which improves circulation in the scalp. It is formulated with lavender and geranium oils to soothe and relieve irritation.